9 March 2015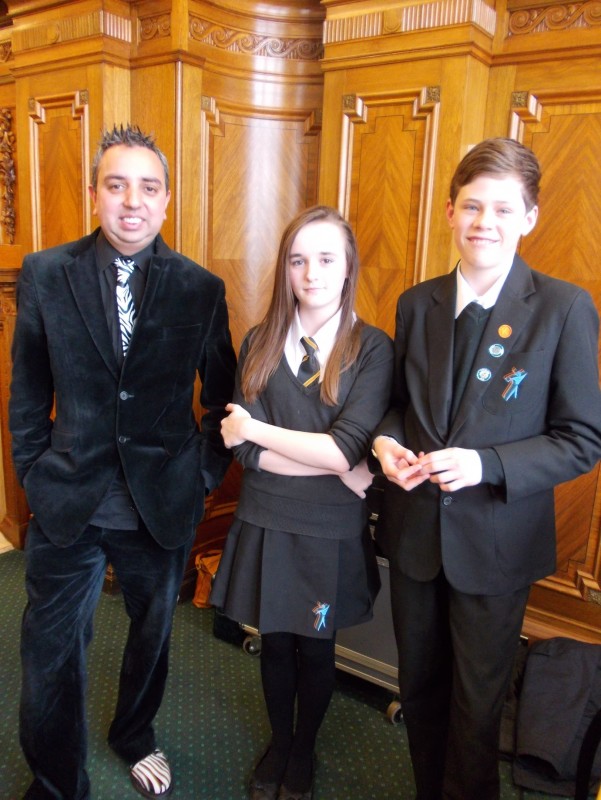 Two of the LSA's readers from Year 9 spent Friday morning at Lancashire County Council chambers debating books with their County peers and YA book expert Jacob Hope. The competition is in its 29th Year and is the longest running regional book award in the country.
Ms. Rothwell-Morroll's English class have read and reviewed 64 titles since September. Some individuals in her class have read twenty titles each. Kiera and Finn were discussing and debating the longlist before the ten-book shortlist was revealed. They also began preparations for the final stages of the competition where they will contribute to the selection of this year's Lancashire Book of the Year. The next stage of the debate takes place in May.
The ten books shortlisted for 2015 are:
Hate : Alan Gibbons
Thirteen : Tom Hoyle
She is not invisible : Marcus Sedgwick
Summer's Shadow : Anna Wilson
Only ever yours : Louise O'Neill
Riot : Sarah Mussi
Seven second delay : Tom Easton
Rain : Virginia Bergin
Louder than words : Laura Jarratt
When Mr Dog bites : Brian Conaghan
Keen readers between the ages of 12 and 14 can join in the debate through your local Library. You can also apply to become a 'Reading Activist' this summer to support younger readers taking part in the annual summer reading challenge. More information is available here.
Pictured above: Jake Hope, Kiera and Finn at Lancashire County Council Chambers after the event on Friday
Category: English Department Blog