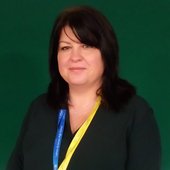 Mrs A. Boyle
Holmes College Leader
Welcome to Holmes College.
As a member of Holmes College you will be part of a community who will be there to look after you, support you throughout your time at LSA.We want you to feel valued, happy, safe and secure in your school life so that you have the confidence to achieve your full potential, whilst experiencing lots of new opportunities and fun along the way.
Here in Holmes College, we pride ourselves on our caring and supportive attitude towards one another. I am proud to say that Holmes pupils are always willing get involved in school activities and show their support for one another. Our prefects are always on hand to offer help and guidance and are excellent role models for our younger students. Over the last few years Holmes College has also been involved in supporting the wider community by raising several thousand pounds for various charities.
There are also many activities and competitions you can be involved in, including sporting events, art competitions , talent shows and quizzes to name but a few.
Holmes College Leader is Mrs Boyle who is on hand to provide pastoral care, advice and guidance throughout the school day. We have a dedicated team of form tutors who work with Mrs Boyle and our students to ensure they have a sense of belonging and pride in everything they do.
Our college is named in honour of the athlete Dame Kelly Holmes. She is a lady who has achieved fantastic results in her lifetime. Her philosophy and beliefs serve as an inspiration for Holmes students:
Direction – Goal setting
· Intensity – Lots of effort
· Persistence – Keeping at it
· Continuity – Motivation over many years
· Performance – always giving 100%
We believe that with the same philosophy we can work together to achieve our school vision 'A learning community in pursuit of excellence'.
We look forward to welcoming you to Holmes College and LSA Technology and Performing Arts College.