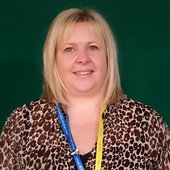 Mrs S. Lee
King College Leader
King College is named after Martin Luther King who was a Black Civil Rights leader in America during the 1950's and 60's. He was and still is an inspiration to millions of people throughout the world. He believed that EVERYONE was equally valuable and should be treated with respect whatever their colour, gender or ability. These are ideals I take very seriously as I am sure you all will as well.
The students in King college are encouraged to be proud of all their achievements and to respect themselves and others. On a yearly basis our sports teams continue to represent the College with enthusiasm and a sense of pride. We are inclusive and will continue to ensure that everyone who wants will be given the chance to participate, whether that be inter-college sports, quiz, Lytham's Got Talent or Charity days.
Of course, it's not all sports and quizzes. You will also have to work hard and you should always try your best. Never worry about getting it wrong, have a go, try your best, learn from your mistakes and then try again. Be the very best you can be and I will be on hand to offer you support, guidance and encourage you to develop your self help skills, resilience and a healthy positive attitude
Mrs Lee is King College Leader and, with a dedicated team of form tutors we offer our students nurture, consistency, an understanding of actions and consequences and a sense of belonging. We work together to ensure that all members of King college feel safe and secure, valued, happy, confident enough to have a go, listened too and encouraged to thrive academically and pastorally.
I look forward to welcoming you to into King College and the wider school community