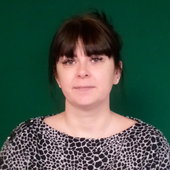 Miss S. Nicholson
Lennon College Leader
Lennon College is an amazing college. It is named after the most famous Beatle, John Lennon. We are situated on the English and Music corridor which we think is very apt, as he was good with both words and music.
Miss Nicholson is the Lennon College Leader who is here to support all students with any issues they may have; whether this is social, emotional, friendship or academic issues inside school.
We are a very competitive college and we like to do well in all sports and all other activities. We like to win but more than anything, we like everyone to take part and to have fun and to try their best!!
We have a multitude of different activities throughout the year which enables pupils with different talents and abilities to join in. These include inter college sports, quiz and talent shows. However you can shine, we will appreciate you.
As John Lennon once said: You don't need anybody to tell you who you are or what you are. You are what you are!! We want you to be the best you possibly can be, and we are here to help and support that.
School is a place to learn but we also want our pupils to be (and feel) happy, to achieve, but also to have fun, to make friends and to grow in confidence.
We work with the other colleges in LSA to support the school motto: A learning community in pursuit of excellence.
We look forward to you being part of our friendly supportive Lennon College community.