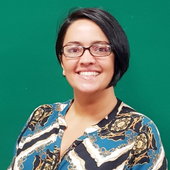 Ms E. Pumphrey
Newton College Leader
When you start your education at LSA you may become a member of Newton College. Your College Leader is Ms Pumphrey. I support and manage a strong team of Form Tutors and together work hard to ensure you are happy and working well.

Newton College gets it's name from the famous scientist and mathematician Sir Isaac Newton. Isaac Newton was born on 4 January 1643 in Woolsthorpe, Lincolnshire. His father was a prosperous farmer, who died three months before Newton was born. His mother remarried and Newton was left in the care of his grandparents. In 1661, he went to Cambridge University where he became interested in mathematics, optics, physics and astronomy.
In October 1665, a plague epidemic forced the university to close and Newton returned to Woolsthorpe. The two years he spent there were an extremely fruitful time during which he began to think about gravity. There is a popular story that Newton was sitting under an apple tree, an apple fell on his head, and he suddenly thought of the Universal Law of Gravitation.
As in all such legends, this is almost certainly not true in its details, but the story contains elements of what actually happened. Though it has given us our college motto, 'Together We Can Defy Gravity'

Our aim is to ensure you are safe, happy, healthy and achieving. We believe that if you are happy in school and you work hard then you will achieve great things and become a successful person.
We respect ourselves and others.
We take responsibility for our choices and resulting consequences.
We understand that mistakes are a part of growing.
We believe in creating and nurturing a sense of "Belonging".
We believe that all people are equal and their opinions and views should be respected.
We believe that all people are good and anyone can change.
I am very proud of all of our students in Newton College, not just for all of the trophies but for the amount of effort, time and passion that they put into everything they do. All that I ask from them is that they have good manners, work to the best of their ability and treat others the way they would be expected to be treated - and that is all I will ask from you in September.

There are exciting times ahead and I hope you will very much enjoy being involved in the life of our School and College.