11 March 2015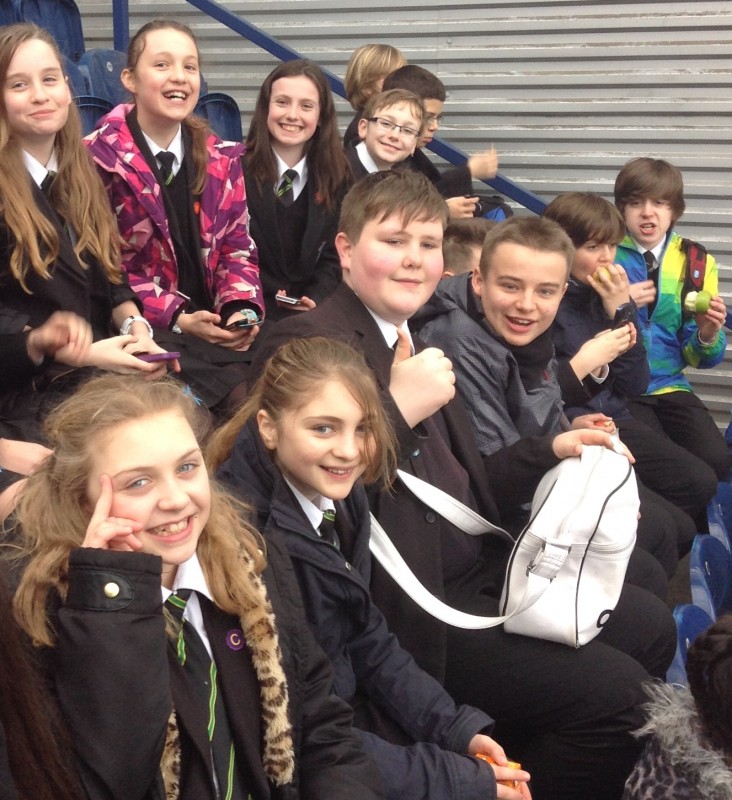 This year's flagship World Book day event took place at Deepdale, Preston North End Football Ground on Thursday March 5th.
The English department challenged our Year 7 and 8 students to find out who our most 'expressive readers' were. Winners attended this massive event and listened to some of the UK's top children's and young adult authors read from their books and talk about their writing inspiration to the audience of 6,000.
Whilst it was a risk holding the event outdoors on a chilly March World Book Day; students made the most of a great opportunity to listen to Frank Cottrell-Boyce and Cathy Cassidy, amongst others, deliver inspiring tales of their journeys to become successful, published writers. Students also requested signed copies of new titles from their favourite authors on the day.
LSA runs a series of reading events between World Book Day and World Book Night (April 23rd). Watch out for other fantastic reading opportunities coming up; including a school visit by award-winning teenage author Melvin Burgess, who will be reading in the Library to Year 9 students on March 26th.
Category: English Department Blog